Tick Control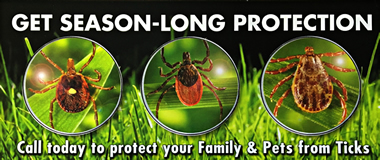 Ticks
One of the reasons people buy homes in a place as beautiful as Connecticut, is so that they can enjoy the outdoors. Unfortunately one of the biggest problems in this area is the high population of disease-carrying ticks. Ticks are a major carrier of Lyme disease, Babesiosis, and other harmful diseases. Along with favorable environmental conditions and the increasing populations of tick hosts such as deer and rodents, tick populations are escalating!
We service Shelton, Trumbull, Monroe, Westport, Weston, Fairfield, Woodbridge, New Canaan, Newtown, CT and neighboring cities.
Tick Control
Robert Hansen Landscaping, LLC have been licensed by the state and DEEP, to help control tick populations on residential and commercial properties. One of our licensed and educated technicians (who in most cases will be a Hansen!) will come out and evaluate your property. We will then make recommendations to reduce the likelihood of you and your family coming in contact with disease carrying ticks.
Call Robert Hansen Landscaping, LLC at 203-924-6933 today!
Tick Control Program
Robert Hansen Landscaping has been providing a proven tick control program for our many satisfied clients since the mid-90's. By applying tick treatments based on the life cycle of the tick, we can effectively reduce tick populations, without the need for excess spraying. We have found that our tick control program consisting of 2-3 tick treatments works just as well as programs that spray every month throughout the growing season. By responsibly applying lower risk pesticides to the areas that need it, we avoid the overuse of pesticides! We believe that protecting your family from ticks is important, but not at the expense of improper pesticide use or over spraying!
Call Robert Hansen Landscaping, LLC at 203-924-6933 today!
Organic Tick Control
Robert Hansen Landscaping, LLC can provide you with an organic tick control program. In place of using pesticides, we will use an organic, non-toxic product. This product is created to kill ticks on contact and also eliminates the eggs and larvae. This natural tick control has a residual of up to 2 months, and actually reactivates when it rains! Contact us today to start protecting your kids and pets from ticks, using an environmentally friendly program!
Call Robert Hansen Landscaping, LLC at 203-924-6933 today!
Tick Prevention for Yards
One of the best ways to prevent contact with ticks is to make your property an unfavorable environment for ticks to survive. Our technicians can evaluate your property, and create a property management plan. By altering parts of your landscape, and utilizing tick treatment applications, you can begin to enjoy your backyard again!
Call Robert Hansen Landscaping, LLC at 203-924-6933 today!