Landscaping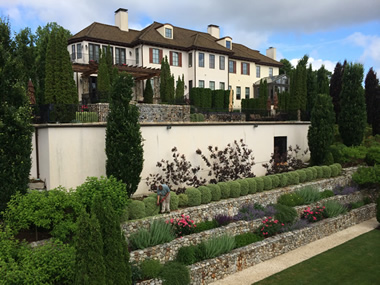 For over 30 years we have been providing high quality landscaping in Shelton, Monroe, Trumbull, Fairfield, Woodbridge, Westport, New Canaan, Weston and neighboring cities.
A home is the single biggest investment one makes in life! A well landscaped property will increase your home's curb appeal and value. It shows your neighbors that you take pride in your home and neighborhood.
Full Service Landscaping Company
Robert Hansen Landscaping is a full service landscaping company, which prides itself on customer service, honesty, education, and quality landscape services. We are one company that can 'do it all'. When you call us, our Office Administrator will answer the phone and schedule an appointment with the proper Department Manager. No matter what your needs, we can help you improve your property through landscape maintenance, lawn fertilization programs, planting, landscape design, landscape construction, and hardscape installation.
Our lawn, tree, and shrub care programs are highly customized to each property and client's needs. Every highly trained employee on your property will be licensed and certified. We employ 5 State Licensed Arborists.
We service Shelton, Trumbull, Monroe, Westport, Weston, Fairfield, Woodbridge, New Canaan CT and neighboring cities.
CALL US: 203-924-6933 for honest, family-owned, personal service.
Our team of highly trained and experienced lawn care professionals have a great passion for landscaping and nature! Education is one of our major core values. We provide quality lawn care and personal service to each of our clients. We recognize that every property is unique.
Maintaining a Healthy Lawn involves more than simply fertilizing
It requires great cultural practices such as proper weekly mowing and proper watering. By having one company mowing your lawn, cleaning it up in the spring and fall, and maintaining the health through fertilizers and soil amendments, you allow for excellent communication and coordination between crews.
Weekly Lawn Mowing and Grass Cutting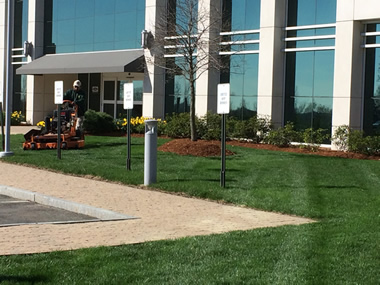 All lawn areas will be cut weekly, maintaining a height of 3 to 4 inches depending on turf type, lawn and weather conditions. The lawn will be cross-cut wherever possible, to maintain a manicured appearance. All grass clippings will be blown off the lawn (to prevent clumping on turf), walkways, beds, and driveways.
We use high quality, well maintained lawn mowing equipment. We sharpen and replace blades regularly to avoid added stress to turf. All of our lawn crews are properly trained to use our equipment safely, and to treat your property and family with the utmost respect.
CALL US: 203-924-6933 for honest, family-owned, personal service.
Plantings
Planting on your property is one of the best ways to create immediate curb appeal. There are many reasons to plant flowers, shrubs, perennials, ornamental trees, hedges, and trees. . .
Planting a hedge can create a natural screen to provide some privacy.


A well placed tree can provide some much needed shade.


Incorporating colorful annual flowers into strategic areas of your property will enhance the beauty and appearance of your property.


Plants can be used to soften hard architectural edges of structures, and create a flow from one area to the next.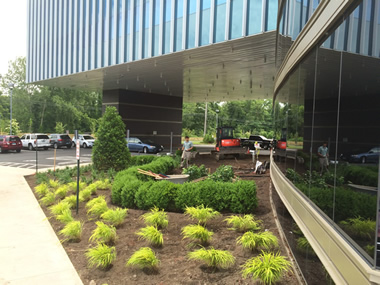 Choosing the right plant for the right place is the first step to creating your own paradise at home.
CALL US: 203-924-6933 for honest, family-owned, personal service.
Mulching
Properly mulching your planting beds is a great benefit to your landscape. Mulch helps to suppress weeds from growing amongst your prized plants. It helps prevent erosion of soil in your planting beds. Adding high quality mulch is aesthetically beautiful as well. Mulch also adds organic matter to your beds, which will feed your plants as it decomposes.
WE DO IT ALL!
CALL US: 203-924-6933 for honest, family-owned, personal service.